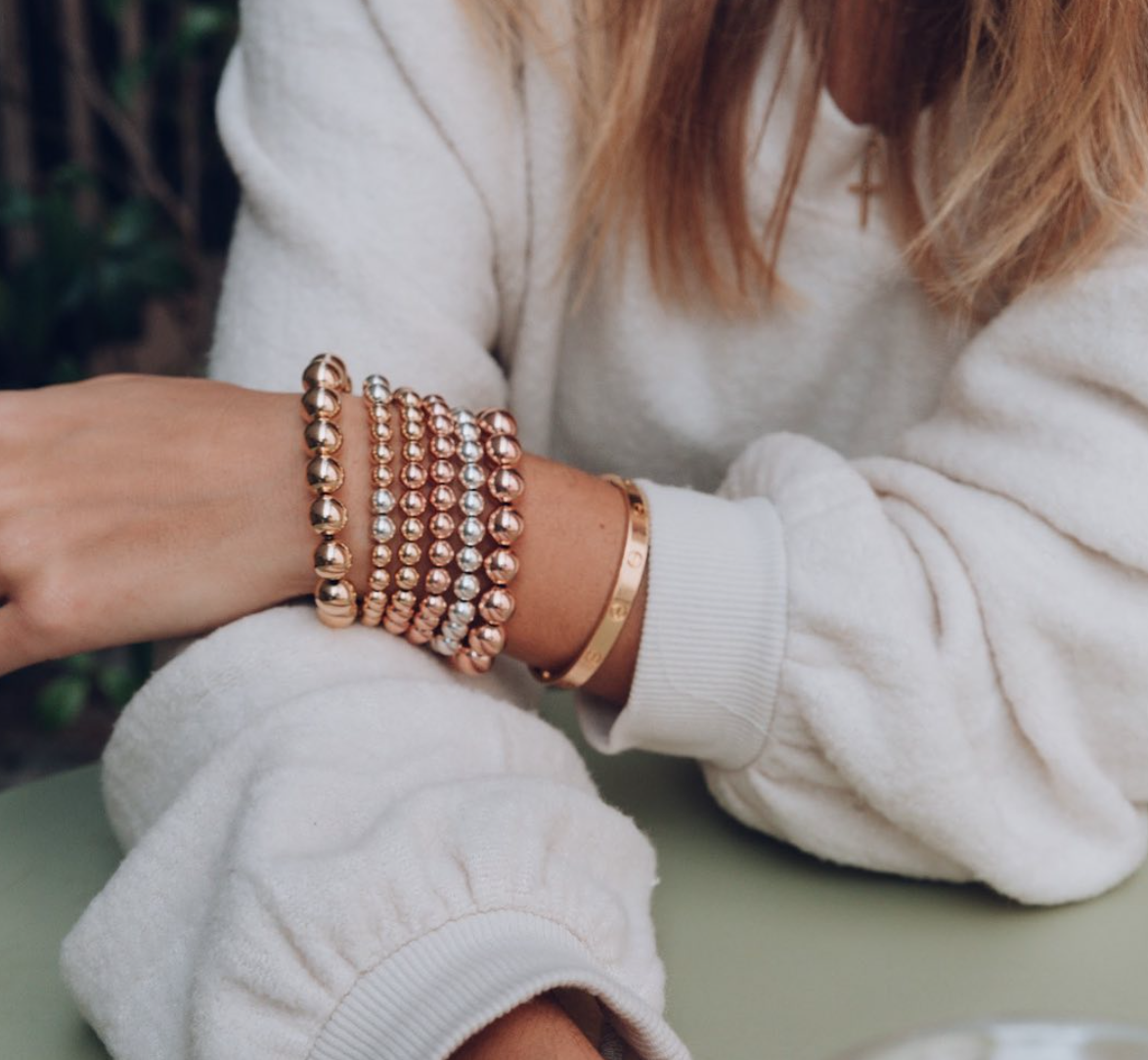 Karen Lazar Designs at Janey's at 2500.
Karen Lazar has always been into clothes and jewelry and started working in retail at the age of fifteen in Los Angeles, California.
After several years of retail and FIDM she opened her own store, Acacia in the 90's as a multi-designer boutique in Beverly Hills with all young European designers. After ten years she went on to design and manufacture a women's pant collection called Gavin. The pants were all about the fit and sold in over 100 boutiques in the United States.
Now I'm making gold bead bracelets. I actually have a professional beader! Karen started by making nine for herself in small and medium beads and they were so comfortable that i never took them off! Friends asked me where they came from  them and asked her to make them to sell.
"My bracelets are easy to wear, can be worn in the water, and mix well with bangles or other bracelets to make each wrist one's own." – Karen Lazar