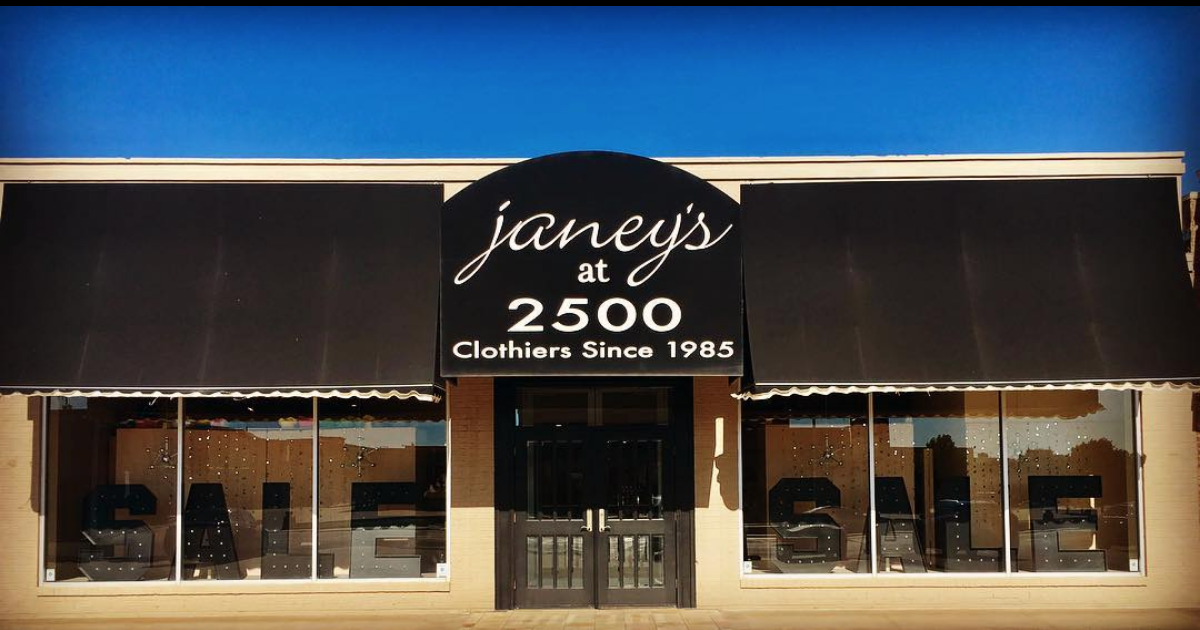 Shop It To You- Style Delivered to Your Door!
Janey's styles at your doorstep for FREE.
We've been outfitting Amarillo for 33 years- now we bring your favorite styles directly to your front door. We are excited to launch our new "Shop It To You" service, where one of Janey's expert stylists will hand pick items to fit your specific requests and deliver them straight to you for FREE.
Benefits of Janey's "Shop It To You" Delivery Service
Personalized Service
Unlike some of the big box delivery services that use algorithms to choose your style selections, our small team of stylists are ready to chat with you personally about everything from fit to trends. Our stylists will help you work with pieces you already have and, with your personal insight, choose new or coordinating pieces tailored to your specific requests. With a wide range inventory for women, children & boutique gifts, here are just a few ways our stylists can help:
Wardrobe refresh
Seasonal update
Vacation wear
Special occasions
Kids back to school
Gifts for all- babies, weddings, family, friends & teachers!
Save Time & Money
No time to stop in the store? No problem. We know you lead busy lives, and we are ready to do the shopping for you. You tell us your preferred method of communication (phone, text, email), and our stylists will work with you on your time to set up your delivery of hand-picked goods with your budget in mind. Depending on location, our local team can hand deliver your items to your home or business, or ship to you for free.
Quality & Brands You Trust
We are proud to carry the top quality apparel and brands you love and have come to expect from Janey's at 2500.
Local to Amarillo
Because we are small and local, we can offer exceptional service that impersonal big box stores just can't. We keep you in mind when we go to market. Because we know you, your parents and your kids, we shop the brands and looks we know you love and keep an eye out for things we know will be perfect for YOU. We can call or text you when something you want comes in, and our personal delivery service can keep your favorite things coming straight to your door.
How It Works
Contact the store by email, or give us a call at 806.359.4156
Chat with your stylist. We are flexible and can work with you via phone, text, or email to answer any questions on your specific requests and send you previews of some of our favorite finds. Your stylist will contact you when your pieces are picked and ready for delivery.
Set up your delivery. Depending on location and when you need your items, we can ship to you for free, or one of our friendly team members can deliver your pieces to your home or business.
Try everything on & keep what you love. Let your stylist know what you love and what does not work out. We will charge your card for the items you keep, and you can return any unwanted items to the store at your convenience within 10 business days.
Our stylists are ready to "Shop It To You." Call us today to set up your next style delivery!