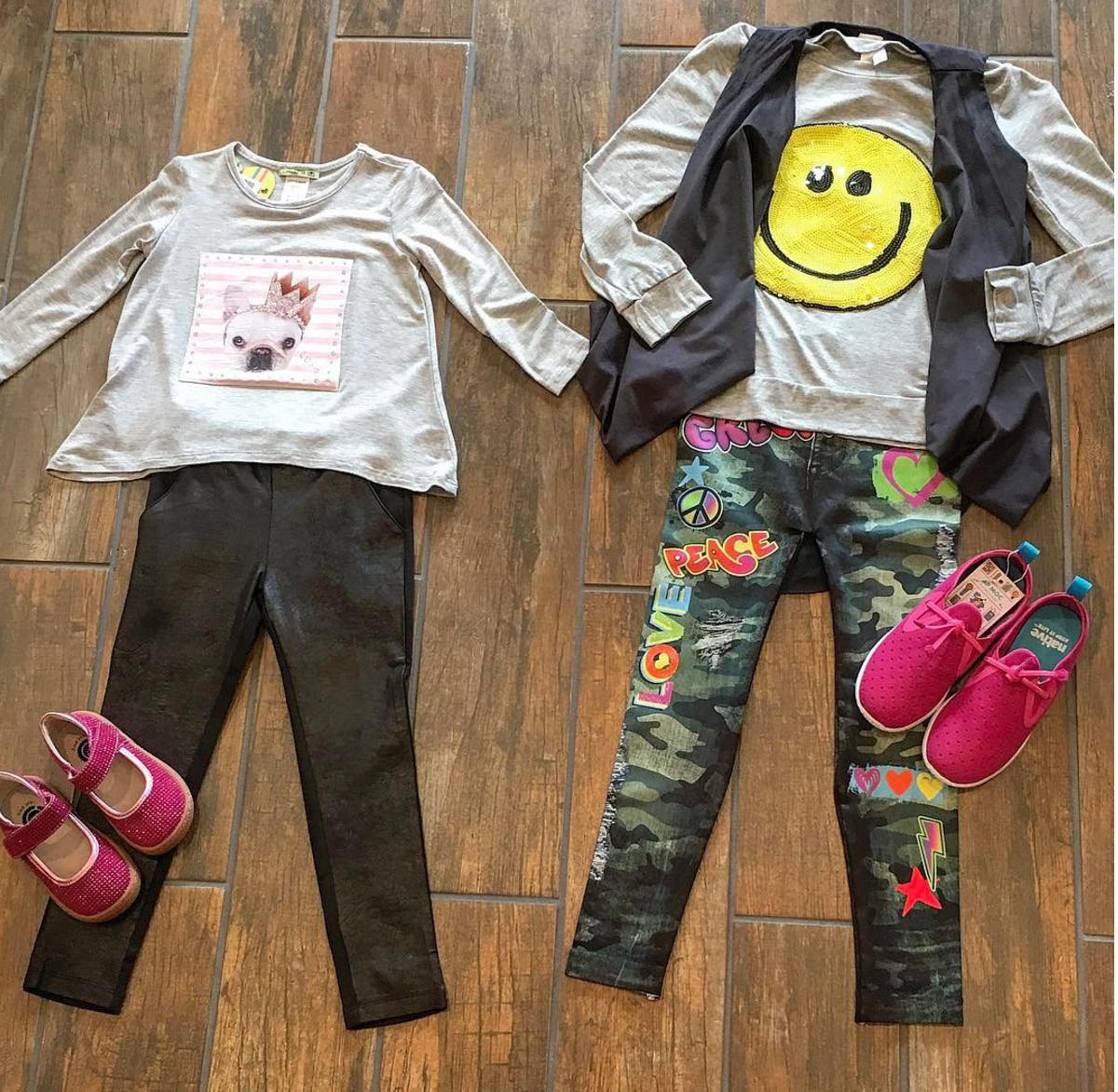 Don't you just love our back to school vibes? We have all of your favorites- Little Mass, Malibu Sugar, Tru Luv, Livie & Luca and Native shoes. Catch deals on these brands and more for tax-free weekend- August 11-13.
To top it all off, we are having a SALE! Buy one sale item 1/2 off, get one sale item for $1!
Is it just us, or does every kid grow like a weed during the summer?! The August 11-13 weekend is the perfect time to replace your kids' too-short jeans and worn out tennis shoes. It's tax-free weekend! We'll automatically take 8.25% off the sale of all clothes and shoes, so come on in and stock up!
We know some of you might still be on your summer vacations, but that doesn't mean you have to miss the savings. The tax break is available even if you can't make it into the store this weekend. If you see something you like on our Instagram feed, give one of our personal stylists a call and we'll mail you your back-to-school loot.
As we wind down from a hot, busy summer, we polled some local moms about their tips for starting the school year off with a bang. This is what they told us:
Get back into a routine. A few weeks before school starts, start getting up/going to bed at approximately the same times you would during the school year. Limit sleeping in or staying up late. Try to serve meals at the same times the kids would be eating during the school day.
Clean out those closets. Put the fall clothes and shoes (you know, the ones you'll grab at Janey's this weekend) front and center in your kids' closets. If the flip flops and board shorts are put away, you'll be less likely to have an issue picking out that appropriate first day of school outfit.
Celebrate good times, c'mon! Your kids have moved and grooved and learned and grown all summer long! It's time to celebrate the end of the season. Whether it's an ice cream cone or an overnight staycation, take a minute to enjoy one last summer hurrah before the busy school year starts.
See you at Janey's this tax-free weekend!