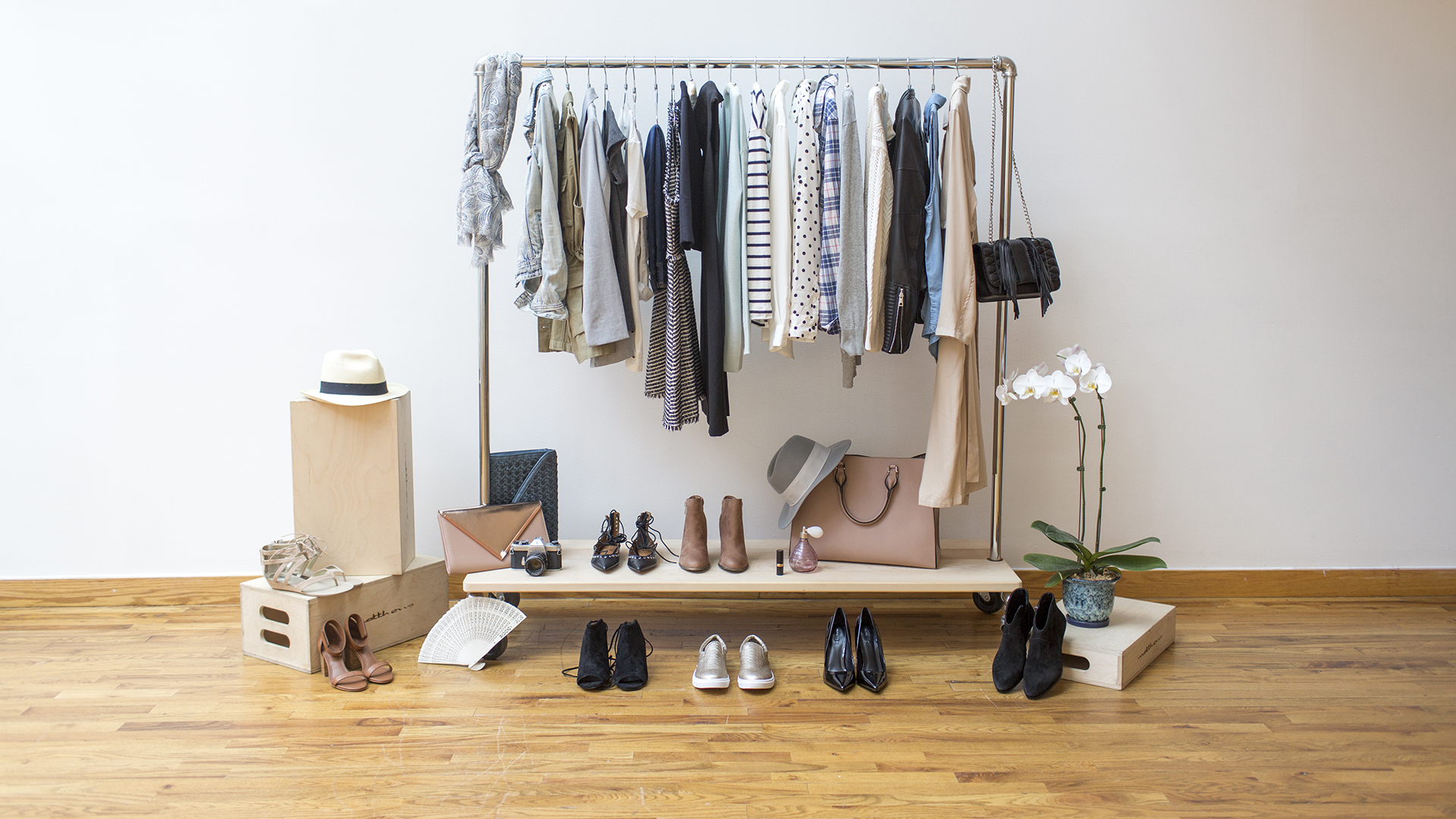 Out with the old, in with the new!
After all the fabulous excess of the holiday season (and who doesn't love fabulous excess?), we're sure the new year has you thinking about starting fresh and curating your best life, starting with your closet.
First up – a spring capsule wardrobe. Who needs a closet full of clothes you never wear? When you open your closet door, you want every piece to shout, "Pick me! I fit perfectly, go with so many other things, and make you look like a million bucks!" If the only thing you hear is the muffled mediocrity of your overstuffed hanging racks, check out Unfancy, The Capsule Project and Project 333 to find inspiration for your best capsule wardrobe.
As you weed out the not-so-great, use the mantra of organizing guru Marie Kondo in last year's hot self-help book The Life-Changing Magic of Tidying Up: Everything you touch should spark joy. Those nearly-new black pants that make you feel a little frumpy? No joy happening there. Now is the time to give them to someone who will look sophisticated in them. The grey sweater that makes you look kind of washed out? Nope. No joy. Out it goes. Those boots that give you blisters? Joy-killers! Pass them on!
Once you clear out a little space in your closet, come and visit us at Janey's.
Schedule an appointment
and our stylists will help you spice up your capsule wardrobe with a few new pieces that bring out the best in what you already have. We'll help you find those last few essentials that spark joy and tie together your favorite looks.