Whether it's your first or your fourth, having a baby needs a little preparation. Come have a mommy-mosa and let Janey's personal shoppers do all the work. Our stylists will show you the most useful, beautiful baby things for your registry.
Skip the big box stores, with their impersonal scanners and only slightly helpful staff. We are moms who have been around the block. We will guide you through this overwhelming process! Having a baby is hard enough. Let us make this baby registry a breeze for you.
STYLISTS PICS:
Milk Snob Cover
The original Milk Snob® Cover is a fitted infant car seat cover. It can also be used as a cover for nursing, shopping carts, high chairs, infant swings and more. Milk Snob® Covers are made out of the highest quality, super soft, lightweight and breathable rayon blend fabric.

Owlett Baby Monitor

The Smart Sock comfortably wraps around your baby's foot to track heart rate, oxygen levels and sleep using clinically-proven pulse oximetry. The base station glows green to let you know everything is okay but notifies with lights and sounds if heart rate or oxygen levels leave preset zones.
Everly Grey Maternity Set
Like mommy, like baby! This soft and stylish 5-piece gift is the perfect sleep and loungewear set for pregnancy, hospital and home. Mom's maternity/nursing top has cross-over chest that pulls aside for easy nursing, while the pant has a stretchy, smocked waistband that fits just under the belly. She can throw on the short robe as a stylish cover up when family and friends visit to see the newborn in her matching gown and knotted hat! So cute!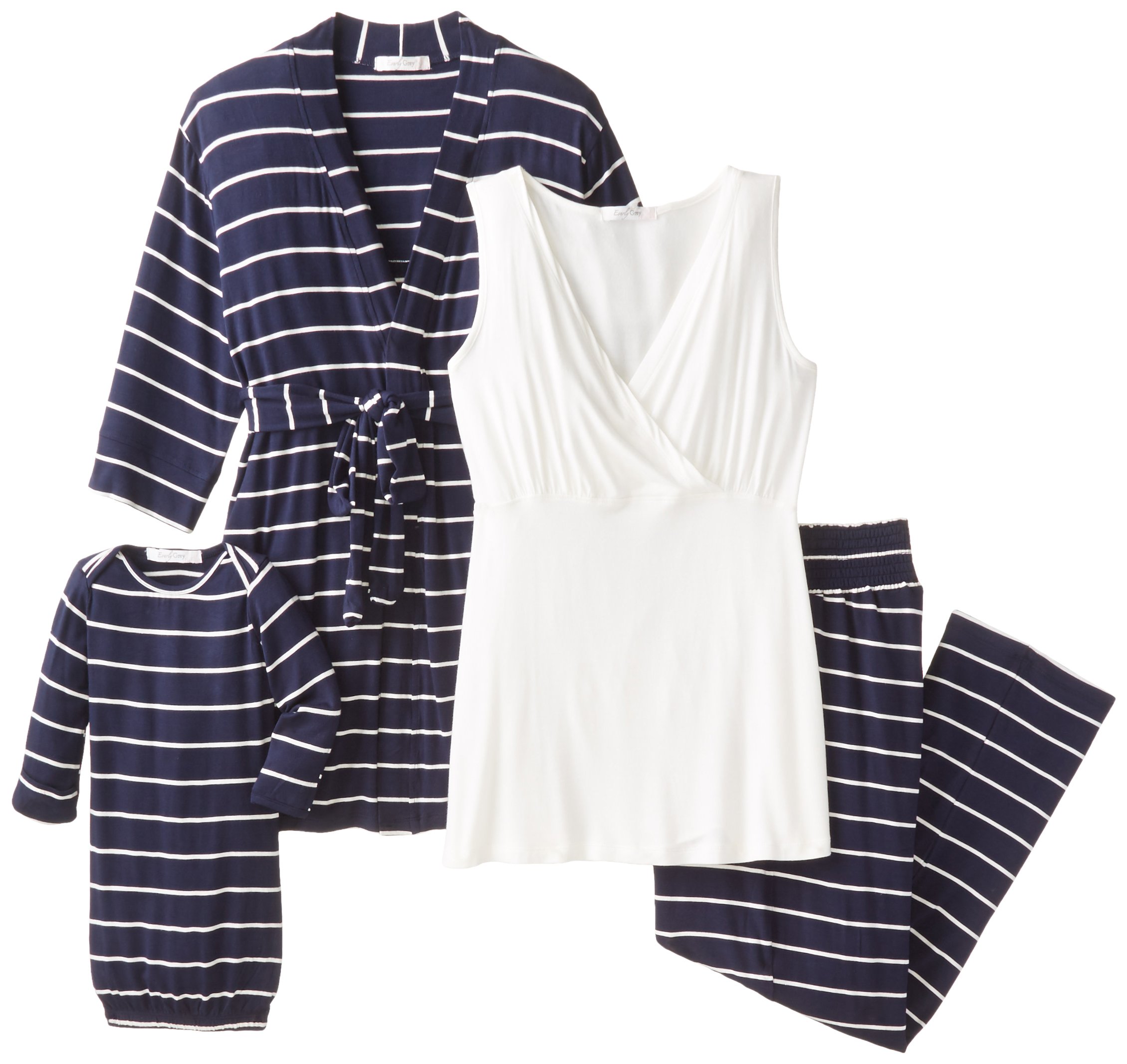 Noodle and Boo Bath Products
Inspired by her children's need for products developed for ultra-sensitive skin, Christine Burger founded Noodle & Boo. Working with professionals who specialize in natural, holistic skin care each exclusive formula is developed to nourish, replenish and protect especially delicate and sensitive skin.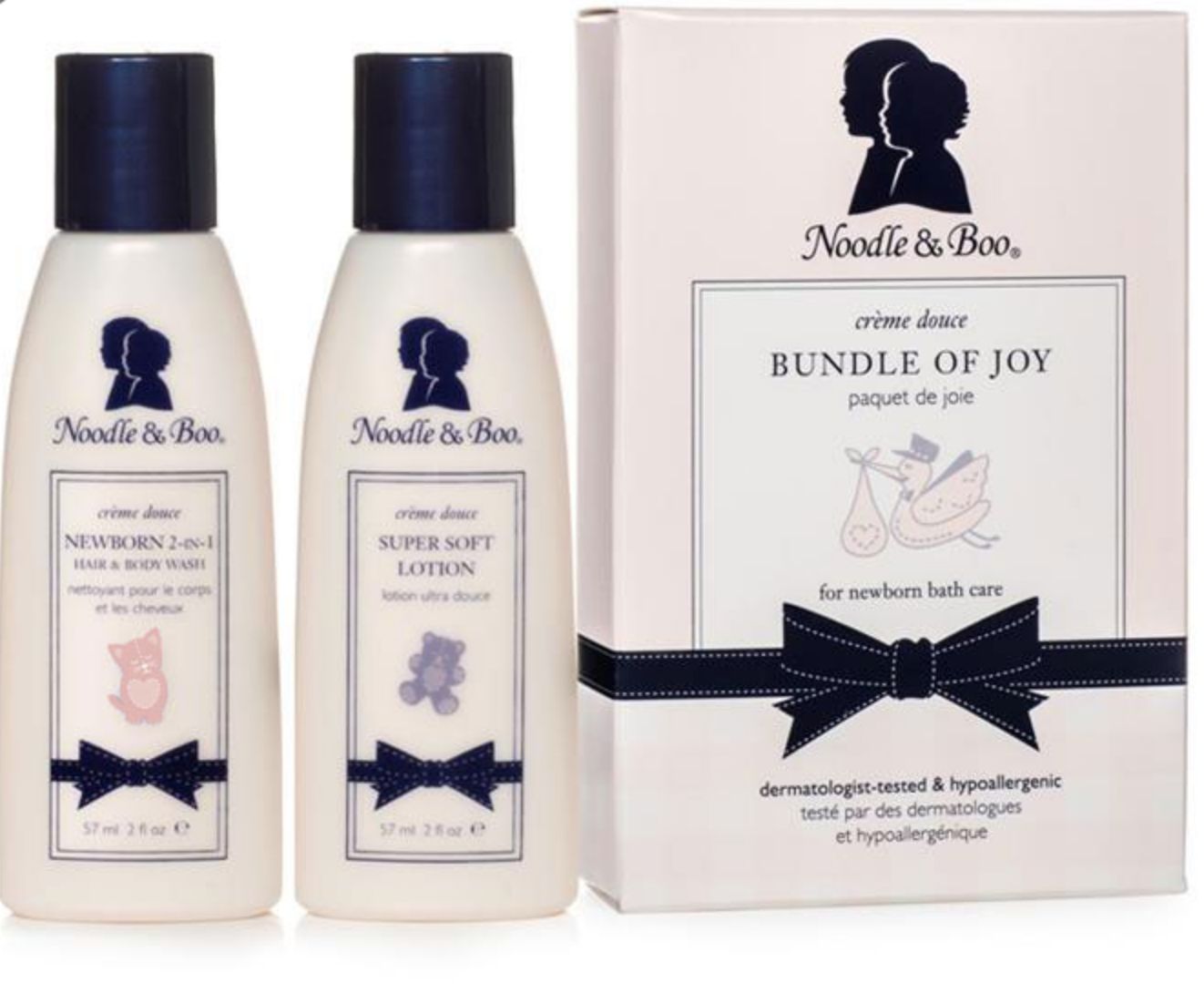 Aden + Anais Swaddle Blankets
Newborns have been swaddled for thousands of years. It's a simple, proven way to ensure your baby feels safe and warm as they adjust to life outside the womb. It also helps combat overstimulation and prevents the newborn startle reflex from waking baby from restful sleep.