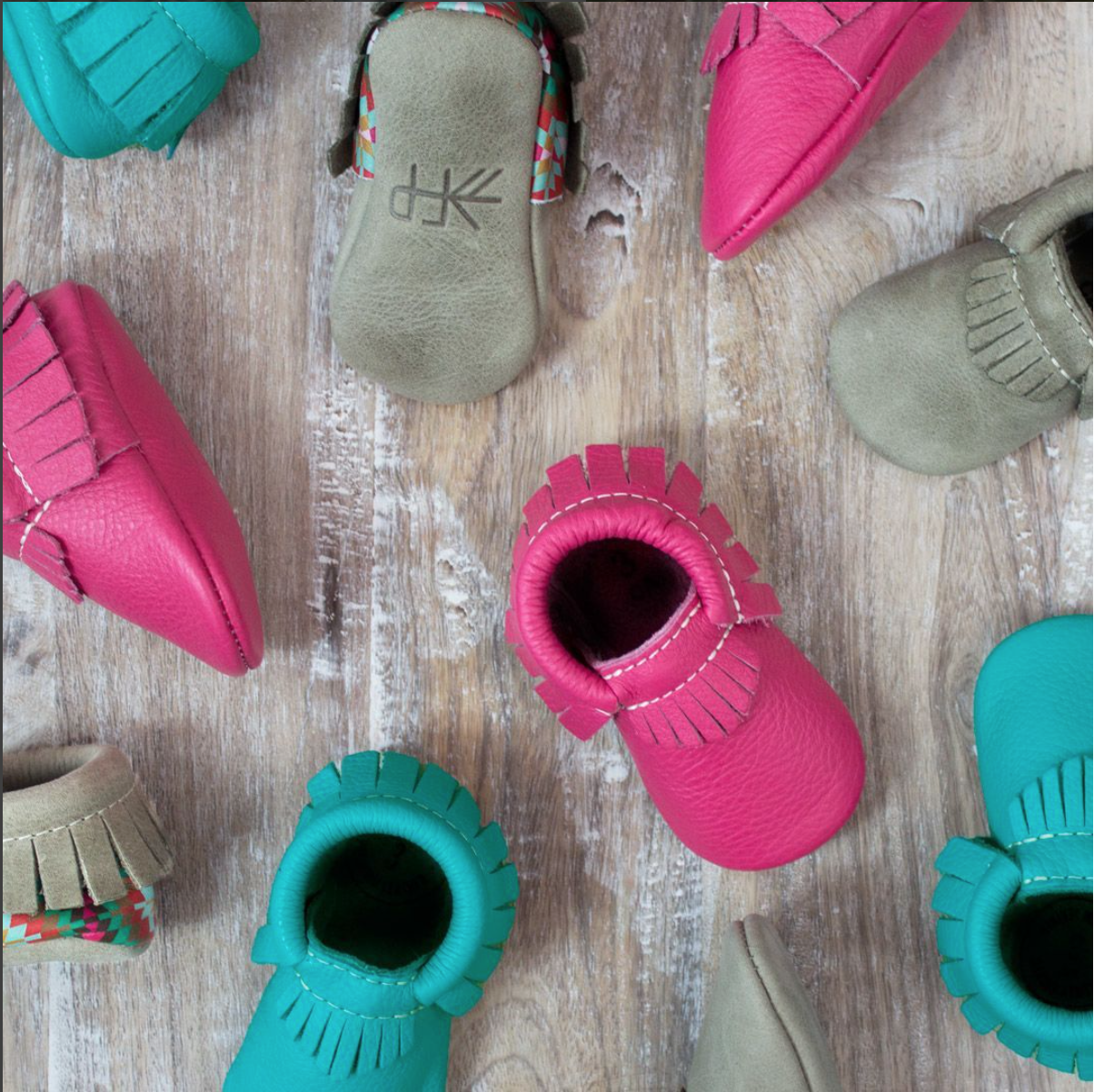 Whether it's your first or your fourth, your darling baby needs a little preparation, and every mom-to-be needs a little pampering! Come and take a load off with a delicious mommy-mosa at Janey's. Our stylists will show you the most useful, beautiful baby things you'll want on your baby registry. Forget wandering around those big box stores, with their impersonal scanners and only slightly helpful staff. We are moms who have been there/done that! We will guide you through this overwhelming process! Having a baby is hard enough. Let us make this baby registry a breeze for you.
When you make an appointment with our stylists, we'll run through your wish list and guide you through the registry process. We'll make sure you have items at every shower guest's price point and covering all of your baby's needs. We can squeeeeeeee together at the cuteness of our tiny Freshly Picked moccasins. We'll show you how to fold your  stroller, check out the colors available in our 4Moms high chair, and pick out a super soft and ultra versatile milk snob cover for that precious newborn skin. Your friends and relatives will be delighted that you've taken the guesswork out of gift-giving for them.
After your appointment, we won't leave you hanging! If your registry is running low in the run-up to your shower, we'll help you top it up. If something darling comes in that we think you'd love, we'll call you. We've been outfitting Amarillo kids from newborn to college at Janey's for 32 years – we'd be honored to help you get ready for your new addition!