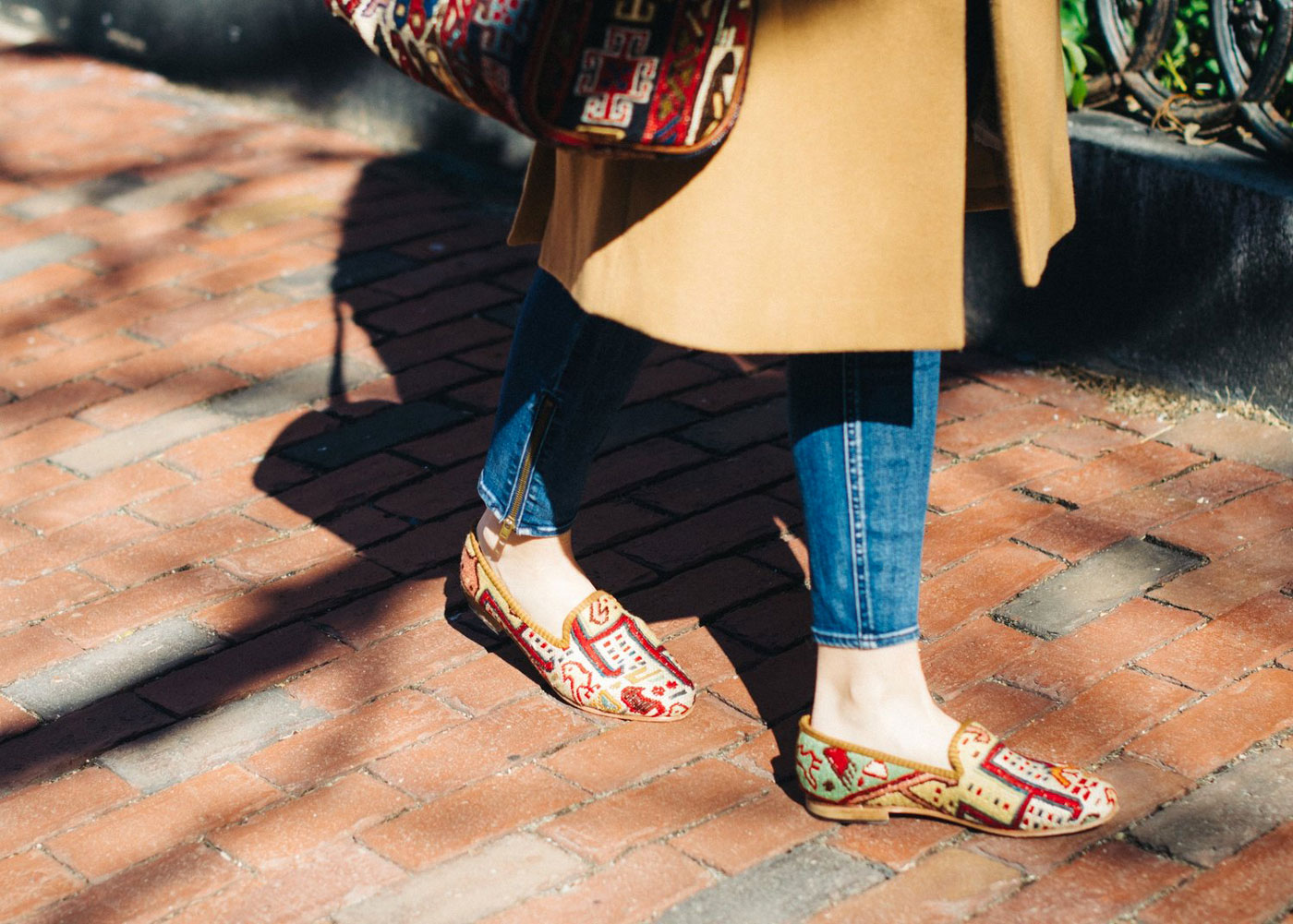 Join the Flying Carpet Shoe Club!
A pair of Turkish kilim inspired shoes are the perfect addition to your shoe collection. Join us Monday, February 5th through February 9th for a trunk show featuring shoes from Artemis Design Co.
Take a ride on a magic carpet to Istanbul where Artemis all began, and check out these one of a kind, yet classic shoes. The intricate detail of the woven textile design brings a unique and fresh take on the classic women's loafer. Whether you are hopping on a plane for vacation or picking up the kids from school, these versatile shoes will get you from point A to Z in style!
Speaking of versatile, did we mention top style guru Nate Berkus, is also a fan of Artemis? Nate and his partner Jeremiah have recently teamed up with Artemis to create a limited edition collection for both men and women that we just love!
Styles of the classic loafer, kilim loafer, and the velvet smoking shoes are available during the trunk show. Come slip your toes into these hand made, designer shoes that will add a pop of pattern to your every day ensemble.