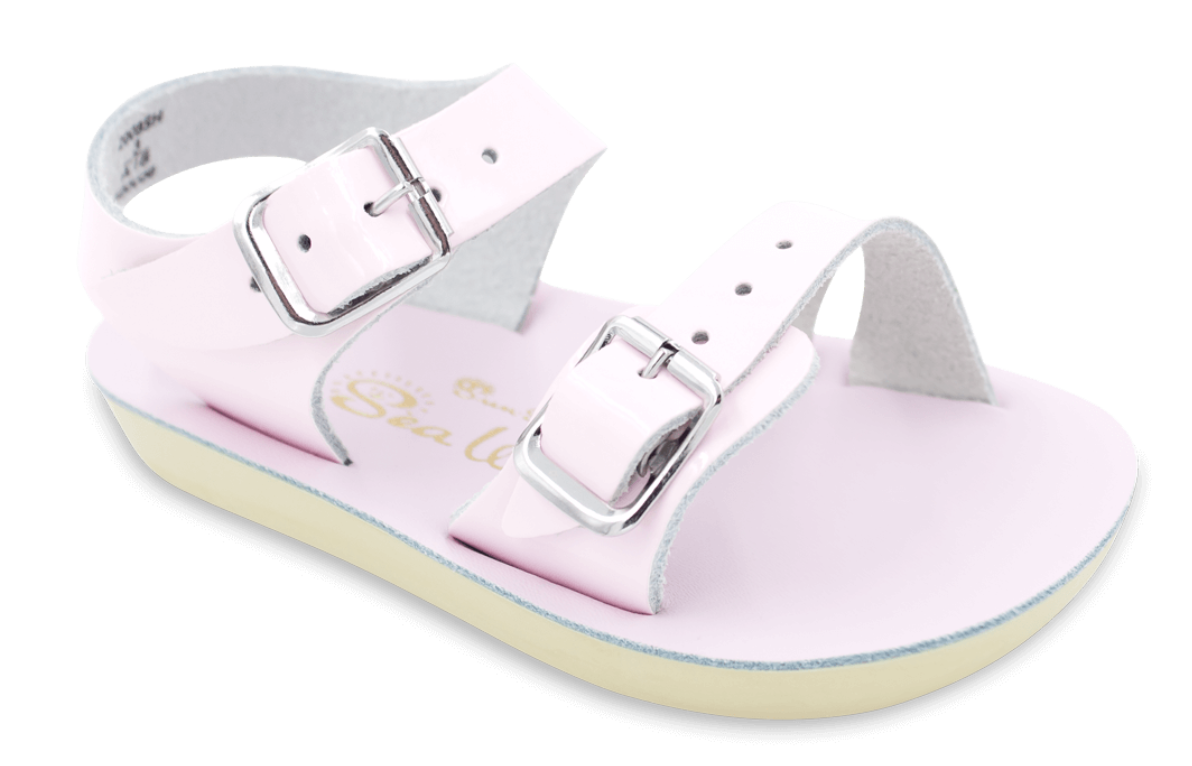 Saltwater Sandals for Sunny Days and Little Toes
We are so excited to introduce you to this sturdy summer footwear! Saltwater sandals are versatile, fashionable, and durable. Made with 100% genuine leather uppers, these shoes can go in-and-out of water, perfect for a day on the beach, splashing in puddles, or playing in the rain. Whether you're dressing your little girl or boy, with so many colors and styles to choose from, they'll coordinate perfectly with almost any outfit or any occasion.
Need more convincing: 
Made for versatile in-and-out of water wear
Hand-Crafted
Durable and high quality materials make these sandals last a long time
Scuff-resistant, water friendly genuine leather upper and lining allows feet to breathe
Great fit on young feet thanks to adjustable width strap
Comfy and secure
Clean up very easily
Rust-proof brass buckles
Lightweight, cushioned urethane sole
All these looks and more are at Janey's now. Not quite ready to show those toes? That ok we have lots of other great options for kids footwear arriving daily.