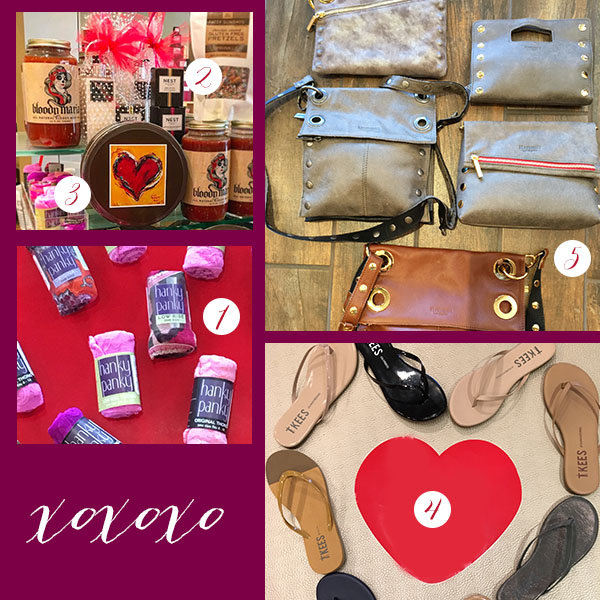 Top 5: Fun Valentine's Treats
It's hard to believe that we're coming up to the most loved-up holiday of the year – Valentine's Day! Good thing our personal stylists are so good at playing Cupid…
Whether you're shopping for your love, your daughter, your girlfriends, or treating yourself, we've put together a list of the most talked-about Valentine's Day gifts in the store.  Forget the flowers and the stuffed animals! Gift the things they'll REALLY love!
Hanky Panky undies: These gorgeous lacy panties come in beautiful colors and shapes. Best of all, they come in one size, taking the nail-biting guesswork out of choosing the right size.
Nest candles: What is more romantic than a candlelit bath, scented with a gorgeous, long-lasting Nest candle? These stunning candles not only smell delicious, but they come in beautiful packaging just right for a luxurious gift.
Lambrecht Gourmet Toffee: We've even got your platonic valentines covered! These cool tins of mouthwatering toffees make great gifts for the teachers, neighbors and girlfriends in your life. It's great to have a few on hand to treat the people who make your life better.
Tkees and pedicure gift card: As we round the corner to spring break vacations, pamper your love and get them ready for the beach with some comfy Tkees sandals and a pedicure gift card. We'll make it even easier for you – stop into the store and pick up this already gift-wrapped bundle of joy!
Hammitt handbags – Picture your valentine's face when she sees an enormous gift bag, stuffed with bright tissue paper, and opens it up to find one of our gorgeous Hammitt handbags! Best Valentine's Day ever!
Our stylists are ready to help you pick the perfect Valentine's Day gifts for your loved ones – come in and see us today! You won't leave empty-handed!