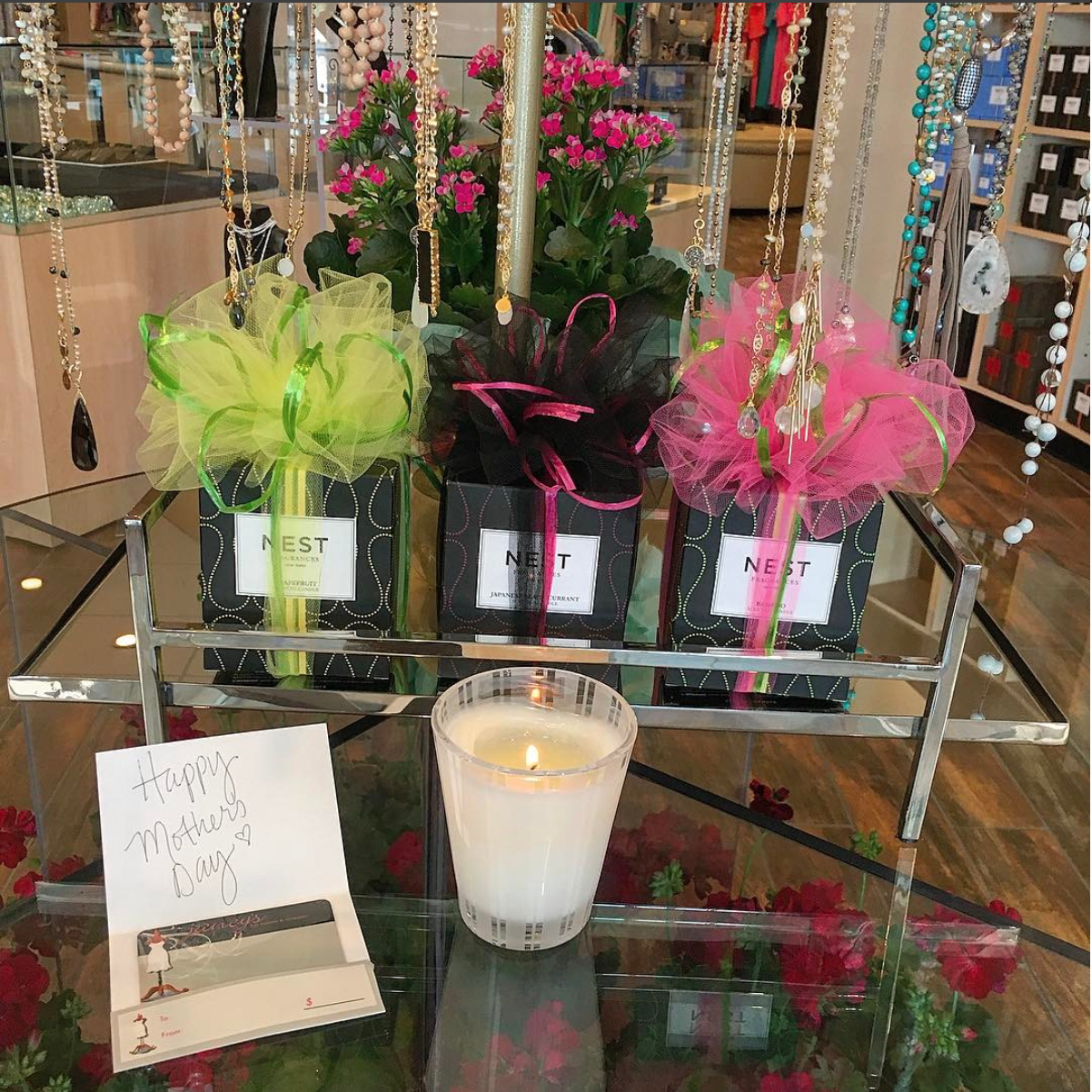 Flowers are nice; cards are wonderful. But your mom's face will light up when she sees a gift from Janey's! With only six days left to shop, we're making it easy on you – our stylists have compiled a list of the most coveted, thoughtful Mother's Day gifts below. Pick one (or several!) and we'll help you make her day this Sunday. We offer free gift-wrapping, and for those whose moms are out of town, free shipping! Consider us your Mother's Day magic elves. Now let's get down to picking the perfect gift!
For the house-proud mom:

 Nest candles. These delicious-smelling candles add an air of luxury to her home. We have so many scents to choose from, you can't go wrong with any of them! Grab a few; these also make excellent mother-in-law and grandma gifts for all the deserving mothers on your list.

For the outdoorsy mom:

TOMS sunglasses. Think of all those countless hours she sat in the bright sun watching your games and practices – thank her with a fashion-forward pair of TOMS sunglasses this year.

For the sparkly mom:

KC Designs jewelry. If your mom is a magpie, collecting all the shiniest things, then KC Designs jewelry is the way to go! These pieces are classic and elegant, just like her.

For the pool-side mom:

Tkees and a pedicure gift card. What better gift for summer than a stylish pair of sandals and a little pampering? You may have to buy yourself a matching pair and make that pedicure appointment for two!

For the mom who always puts everyone else first:

Janey's gift card and personal stylist appointment. Did your mom always come back from shopping trips with a million things for you and your siblings and not a thing for herself? Make sure that doesn't happen again with the ultimate in pampering – a personal stylist appointment and a gift card to Janey's. Our stylists will make her feel like a million bucks, and she'll walk away with a great outfit and a beaming smile!
The clock is ticking! Let us make this the best Mother's Day ever for your sweet mama. She deserves it!