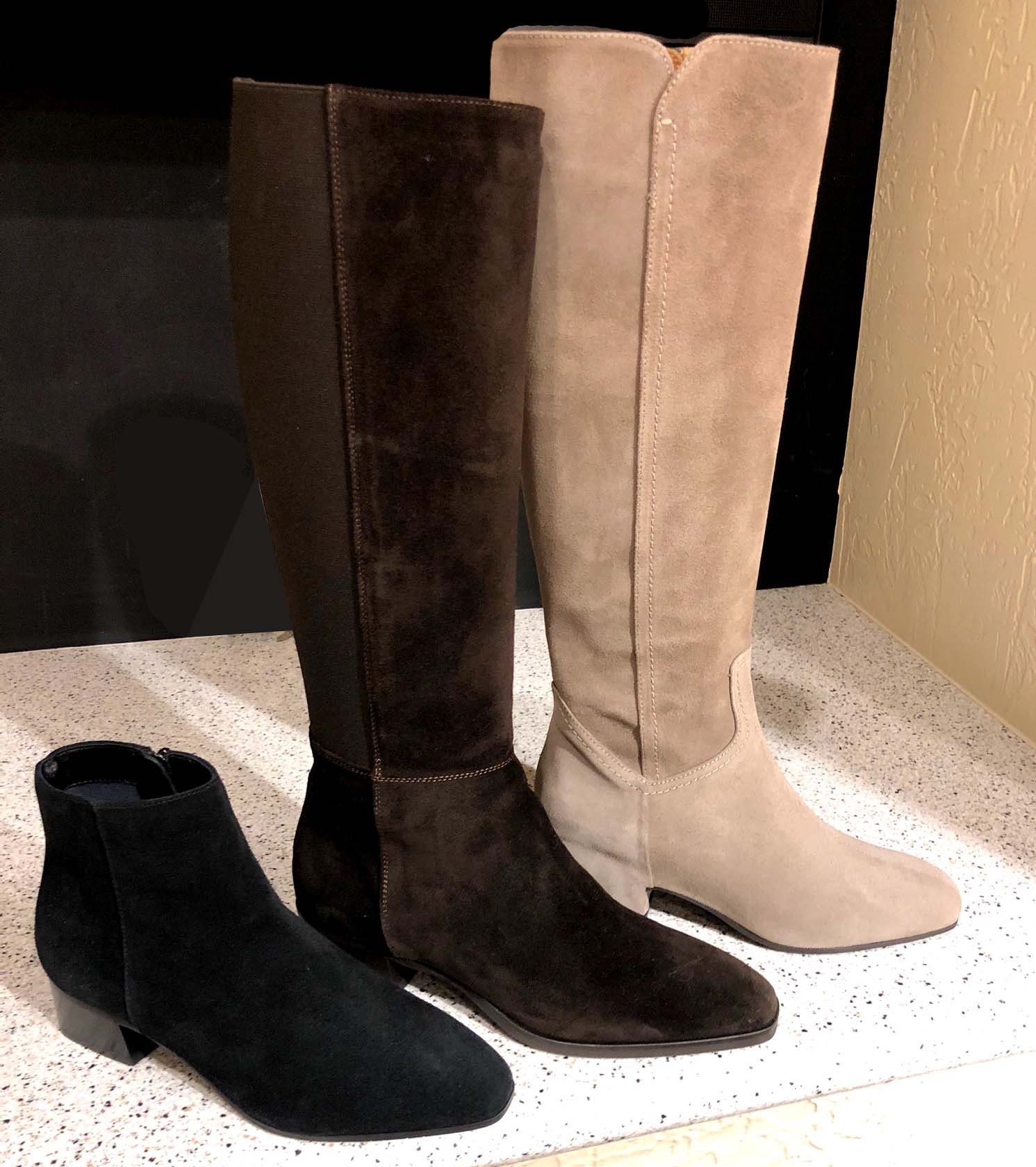 We are already half way through January! Are you planning on starting fresh and curating your best life in 2019? We recommend starting with your closet. Maybe you've made resolutions to take better care of yourself or to simply clear out clutter. Let one of Janey's stylists help you achieve your 2019 goals to find clothes for you to look and feel your best!
As you weed out the not-so-great, use the mantra of organizing guru Marie Kondo's self-help book and Netflix show The Life-Changing Magic of Tidying Up: Everything you touch should spark joy. Those nearly-new black pants that make you feel a little frumpy? No joy there. Give them to someone who will look sophisticated in them. Those boots that give you blisters? Joy-killers! Pass them on!
Speaking of boots, Janey's favorite staple piece, Aquatalia knee boots are now at half price. You can wear them now and have them ready for winter 2019. Plan for a joyful year today!