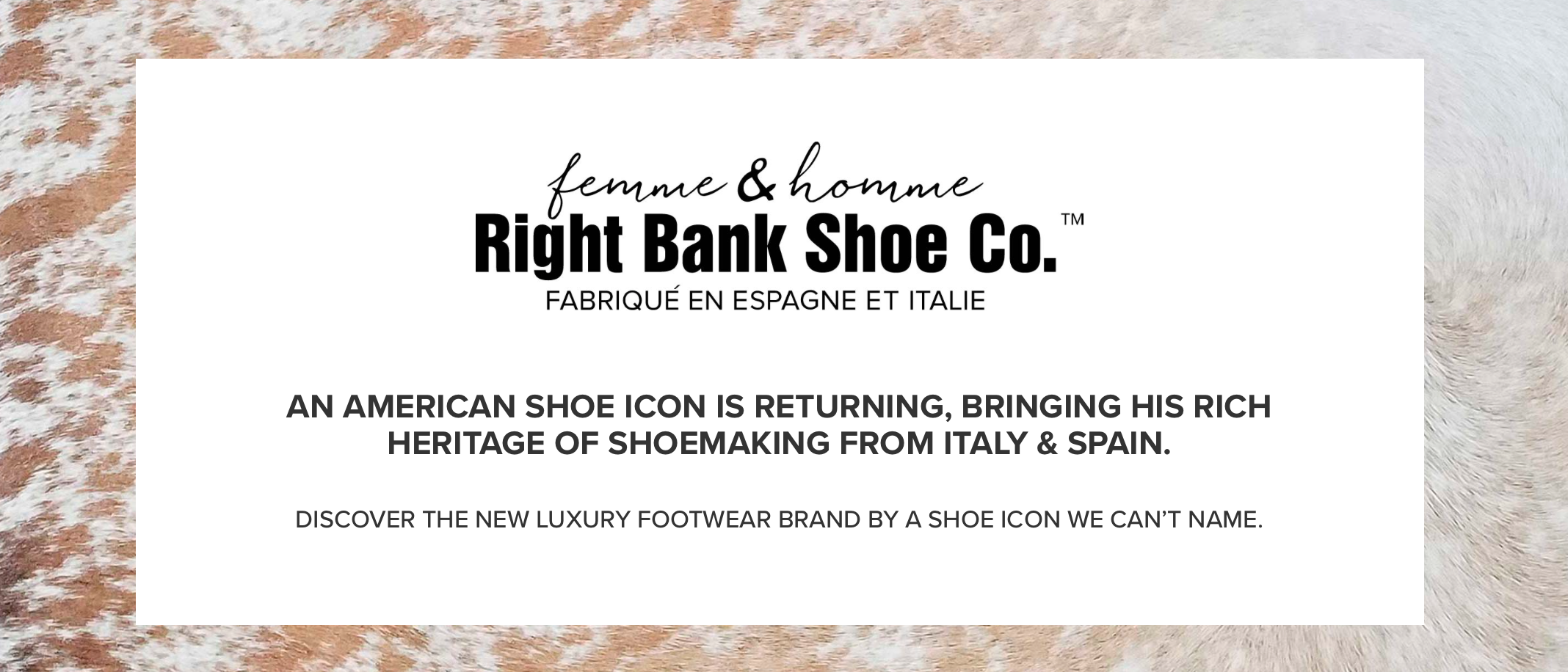 Join us the weekend of March 7-8 as we host a multi-brand trunk show featuring the stunning shoes of Right Bank Shoe Co.!
Luxury shoe craftsman and international man of mystery opened Right Bank Shoe Co. in Beverly Hills in the early 1970s. He went on to found his eponymous line of shoes, which have enjoyed a cult following for over forty years. Last year, Mr.X and his wife started Right Bank Shoe Co. This new brand of luxury shoes for men and women is manufactured in Italy and Spain with incredible attention to detail. They are debuting by appointment only all over the country this spring. Janey's is excited to be a part of this exclusive roll out!
Our mystery designer has established a loyal following among those who love his designs, and return again and again for the comfort and fine craftsmanship of his shoes. With the new Right Bank Shoe Co. brand,  he has stayed true to his motto, "when the feet are uncomfortable, so is the mind, so is the body, so is the soul."
Pamper your mind, body and soul by checking out these gorgeous new designs at Janey's March 7-8.