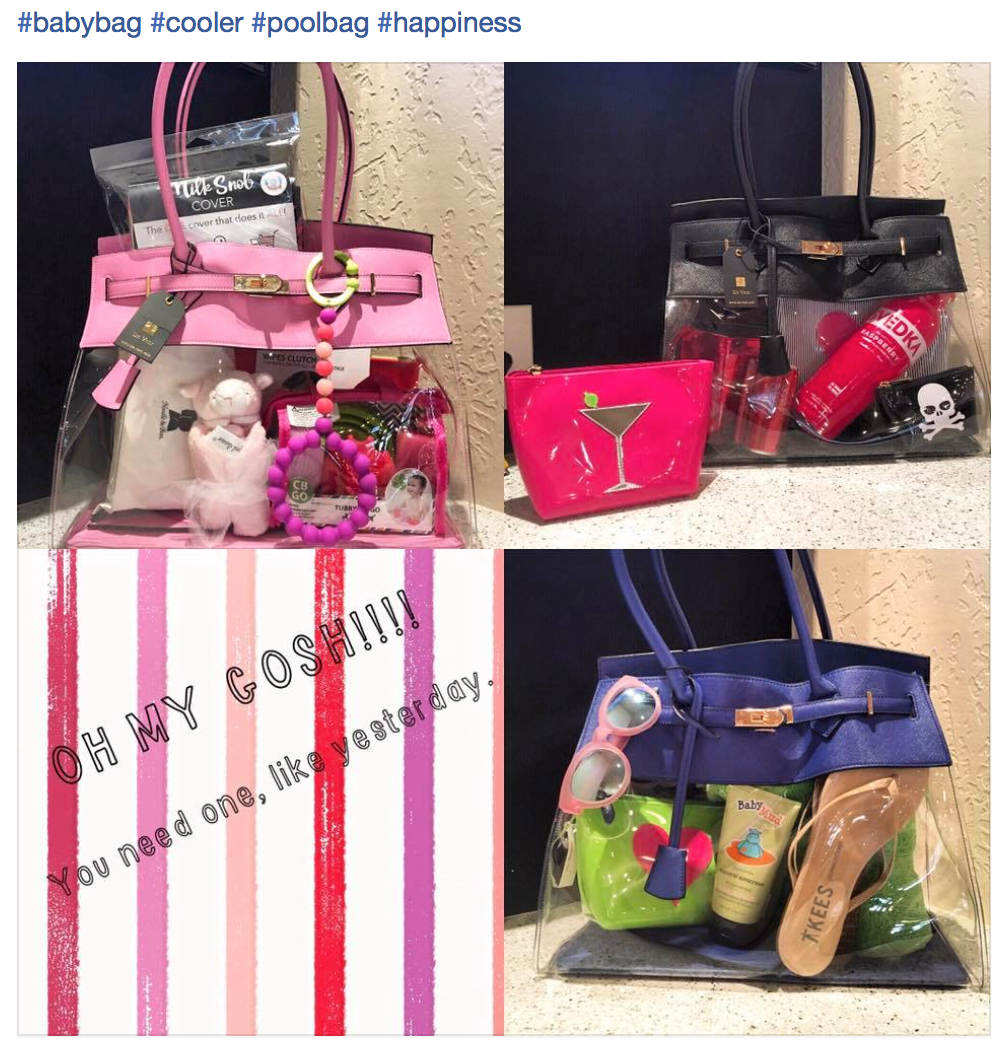 De Vesi bags are here and they are flying off the shelves! They're lightweight, easy to clean and perfect for the summer! With it's water-resistant lining, these classic handbags could be used for a million different things –
Baby bag: Chuck those dowdy diaper bags and fill your De Vesi bag with some cute baby essentials. We can even help you fill it up. We're looking at you, Baby Mud sunscreen, Milk Snob nursing cover, teething jewelry and darling Jellycat plush toy!
Pool bag: no more worries about carrying around damp swimsuits and towels; this bag is perfect for a day at the pool! You won't be hunting for your TKEES or TOMS sunglasses when you bring along this totally chic bag.
Gift bag: To really spoil the birthday girl in your life, use a brightly colored De Vesi bag as a gift bag that keeps on giving! Fill it with her favorite things – a great pair of Frame jeans, a Nest candle, those Eileen Fisher sandals she's been eyeing up…
Night out with the girls: Of course, you can always take the party on the go with a De Vesi bag! Fill it with cans of our Sofia mini Blanc de Blancs sparkling wine. Bring a few Lolo bags full of snacks. You'll be the most popular girl in town!