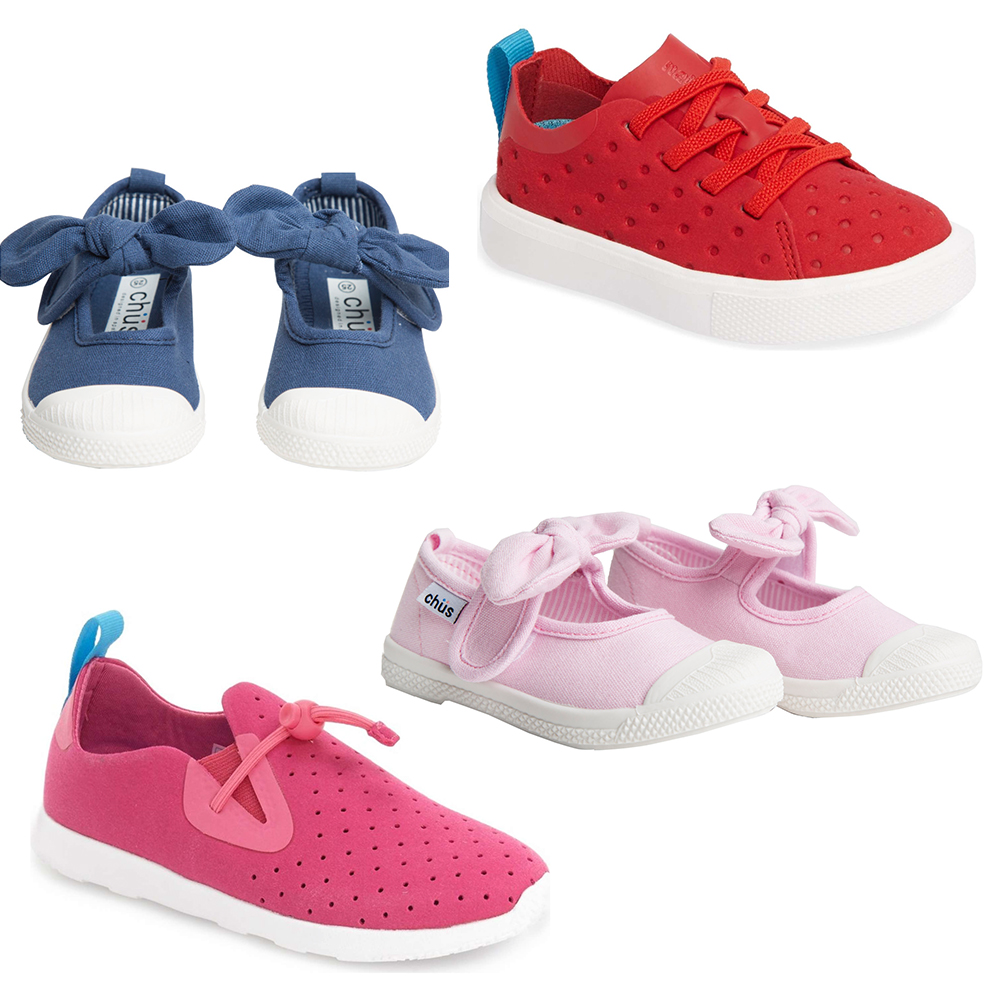 Native
O – M – G. How cute are these new Native Kids shoes?! We know you and your kids love the Native Jefferson slip on shoe for summer and the pool, and what's not to love? They're lightweight, comfy, easily washable and a cinch to get on and off. They come in a million different colors and last forever.
Brace yourselves, moms, because in addition to the Jefferson, we are now carrying the darling Apollo Moc slip-on and the Monaco Low slip-on. Both have rubber soles and textile uppers, with removable foot pads that make them easy to clean. Plus, they are just so stinkin' cute (and did we mention water repellent?)! We want a pair in every color! They are perfect for back to school, so grab a pair now and pat yourself on the back later. Your kids will thank you!

Chus
If you love your Natives, you will go crazy over our new Chus! These bestselling colorful shoes designed in Spain are now available in the USA, and we have them at Janey's! Perfect for boys and girls, we currently have Chus available in navy, pink, fuchsia, and red. Your kids will love the canvas and soft rubber soles, and you will love that they are machine washable. These comfy shoes are perfect for play, but if you want to give them that extra special touch for your next summer event, they can be monogrammed with your little one's initials. It doesn't get much cuter than this!